What are the options available for the material of the flag?
What are the options available for the material of the banner? Flag factory will answer your questions
Flags can generally be divided into two cases, one is the Chinese national flag and the other is other flags. Other flags include foreign flags, advertising flags, campaign flags, and other smaller kinds of flags, etc.
The national flag is an iconic symbol of a country, and each country will have specific colors and symbols to show the significance of a country's flag.
The national flag of the People's Republic of China is the five-star red flag, the five-star red flag is the symbol of the People's Republic of China, the commonly used fabric is high-quality waterproof material, thick fabric, bright colors, waterproof and sun-proof, Tiananmen Square hanging is this high-quality fabric.
Other flags, the most commonly used fabrics can be divided into the following categories: polyester spring yarn, satin, tribute satin, fine woven fabric, Oxford cloth.
The most widely used is polyester spring yarn, its fabric to the price is cheap, smooth, good permeability, light floating, feel soft, bright color, not easy to fade and other advantages, according to the thickness of polyester can be divided into 68D, 100D, different fabrics adapted to different occasions. 100D polyester density is higher than 68D, of course, the price is slightly higher than 68D.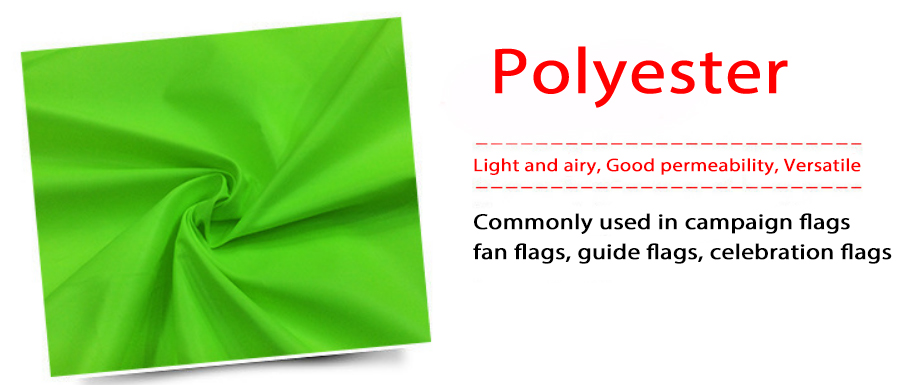 The flag fabric will also use satin fabric, satin fabric with bright color, soft touch and glossy feeling, especially in the light, commonly used in fan shawl flag, campaign flag shawl flag dual purpose, hand waving flag, car flag, etc.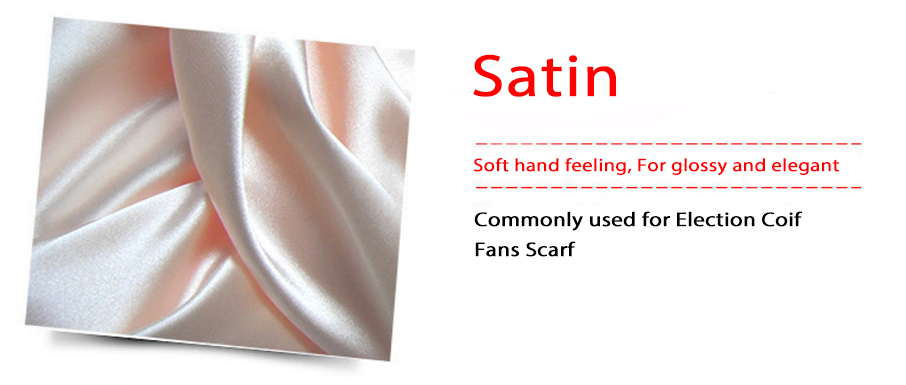 There is also a fabric slightly thicker than the satin, called tribute silk, tribute silk has the luster of satin, the fabric is straight and smooth, more and more with the conference banner, antique banner.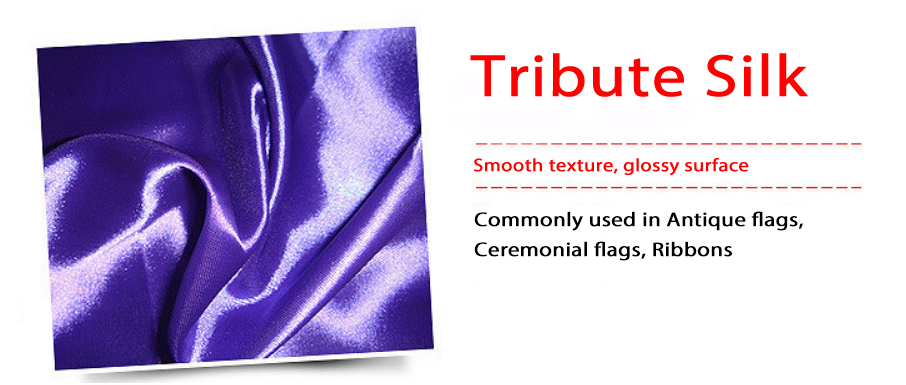 Warp knitting fabric is characterized by strong and durable fabric, its fabric regular weight is 110 grams per square, large quantity can also be customized other grams, according to its color can also be divided into light fine knitting and no light fine knitting fabric, commonly used in racing flag, advertising knife flag, nautical flag, etc.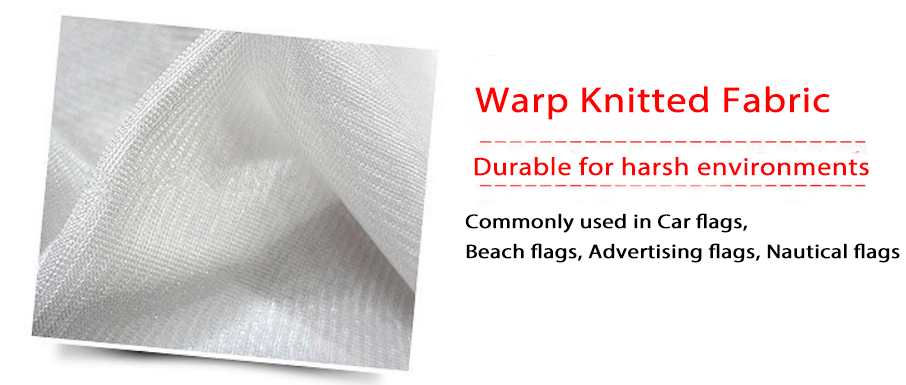 There are some other fabrics such as oxford fabric and plain nylon for embroidered flags, etc.
Customers can choose different materials according to different needs and occasions.
Established in 2005, Shaoxing Chuangdong Travel Articles Co., Ltd. is a manufacturer specializing in doing campaign, event, national day, advertising and festival decoration supplies with R&D, design and production as a whole.
The company covers an area of more than 8600 square meters and has a sound organizational structure with more than 200 employees.
Our main products include national flags, car flags, hand flags, garden flags, outdoor flags, event flags, music group flags, movie promotion flags, fan scarves, bandanas, windsocks, wind spinners, car car accessories, bags, home textiles and a series of other products. Through years of development, we have exported a large number of our products to countries all over the world. Stable quality, enthusiastic service and fast delivery capability have made our company the first choice of customers for presidential campaigns, World Cup and European Cup events and various large festival celebrations.
We are worthy of your trust because of our professionalism!
Warmly welcome new and old customers to visit us!